Explore Naomi Gilon's unique contemporary chimeras, a blend of art, fashion, myths, and monsters in wearable forms.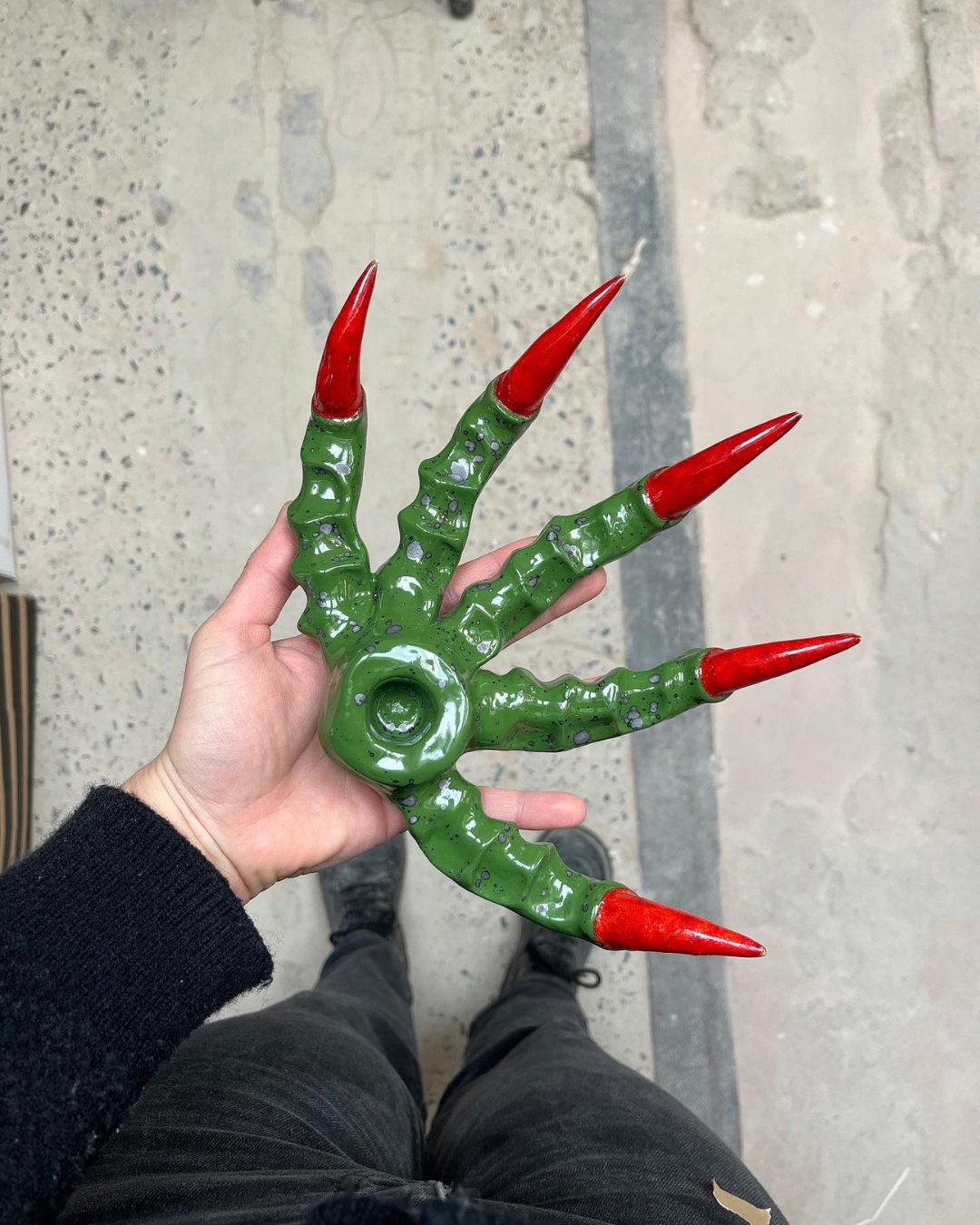 Naomi Gilon
In an extraordinary fusion of terror and beauty, Belgian ceramic artist and fashion designer Naomi Gilon has curated a collection that transcends conventional art and fashion norms.
Her creations, contemporary chimeras, uniquely blend fantasy and reality into anthropomorphic hybrid objects that captivate the beholder's imagination.
A Hands-on Approach to Artistry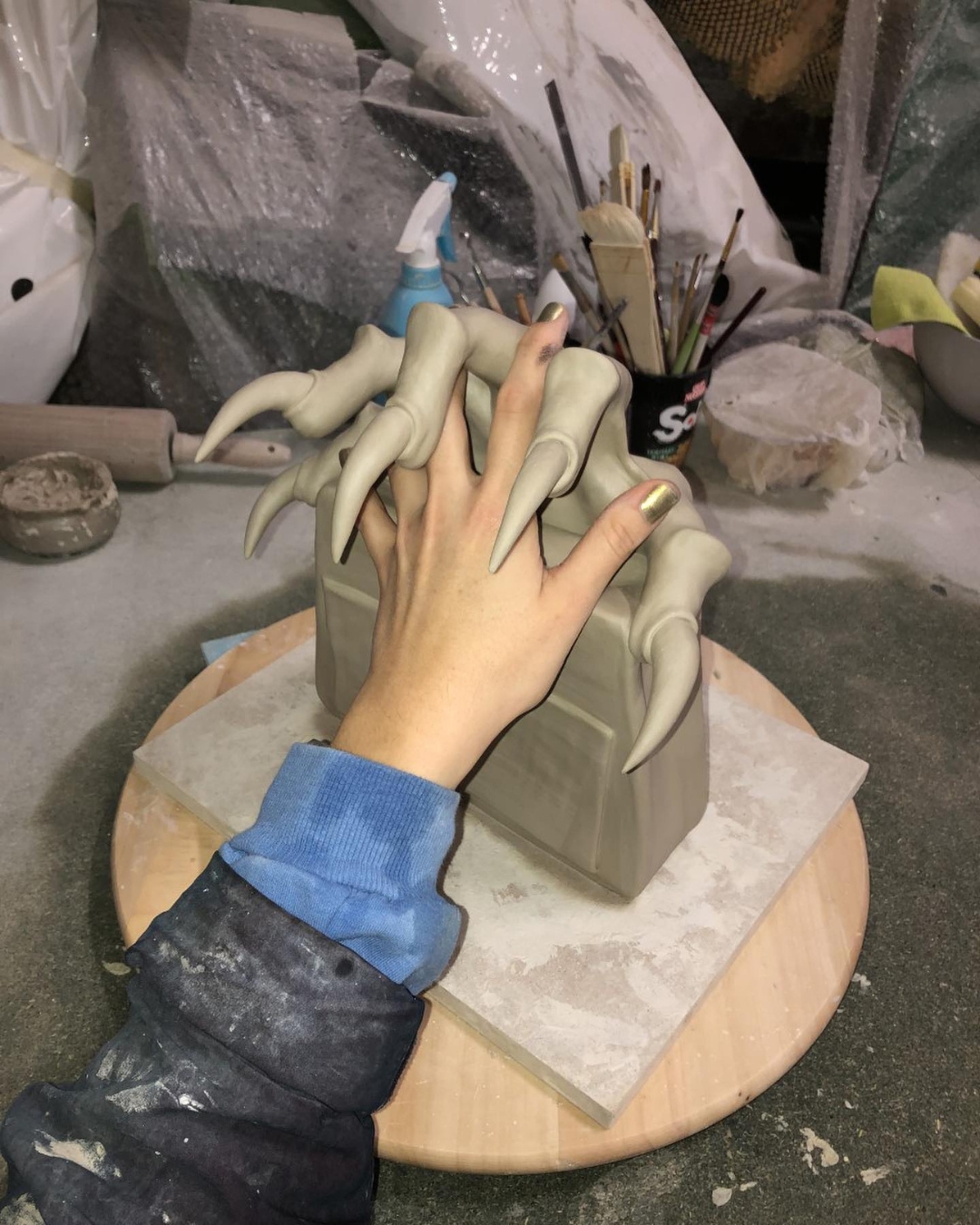 Naomi has masterfully crafted each piece by hand, ensuring every detail echoes her ingenuity and intricate craftsmanship.
She utilizes materials such as stoneware and porcelain to bring her imaginative concepts to life.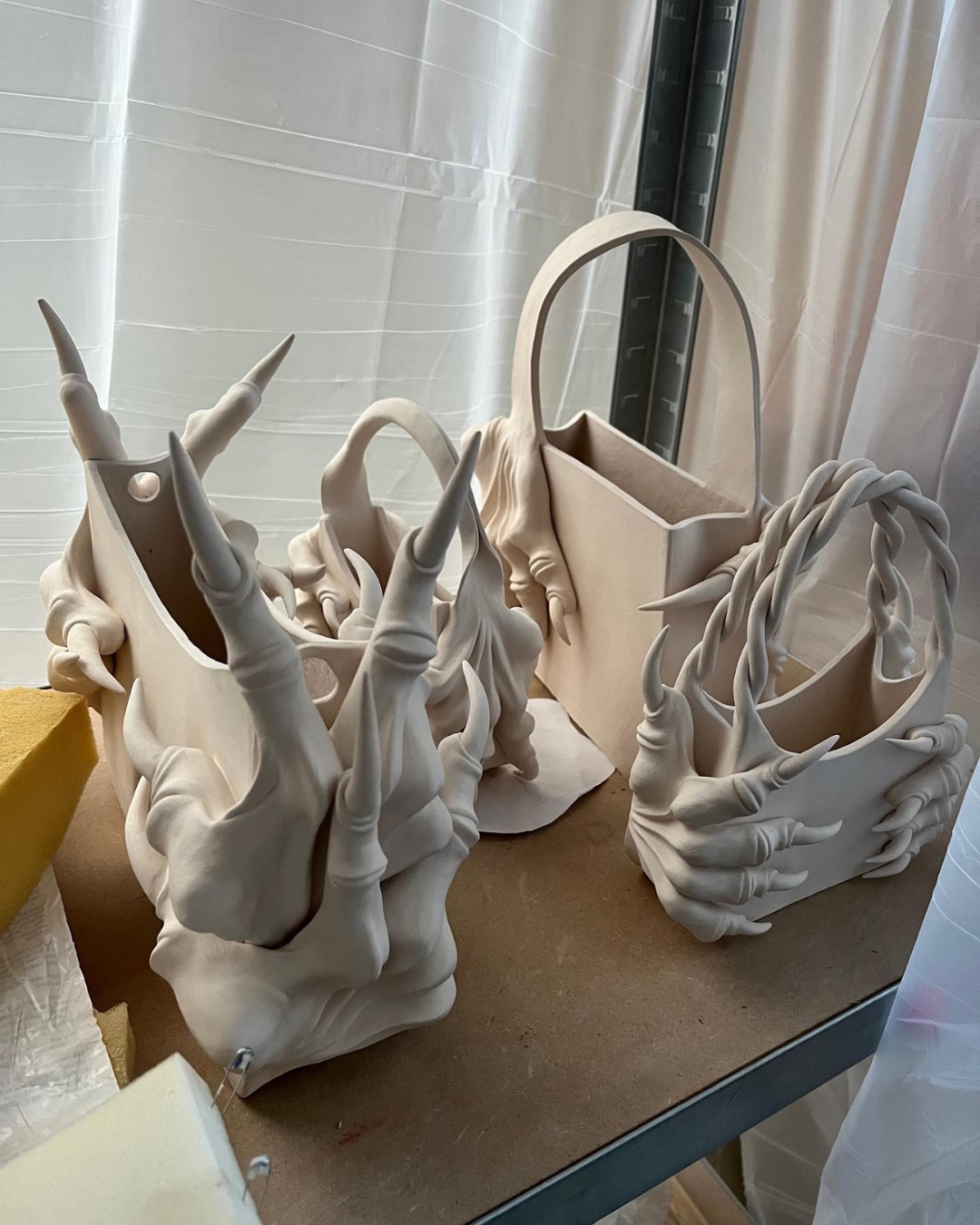 Breaking away from the traditional, static contemplation associated with art, she introduces a fresh wave of dynamism by making her pieces, including bags and body sculptures, wearable.
Naomi emphasizes, "All my pieces are handmade, with no molding involved. Bags and other accessories, or body sculptures, are wearable — that is the goal. They go beyond the static contemplation of 'art.'"
The Signature Obsession: Monstrous Hands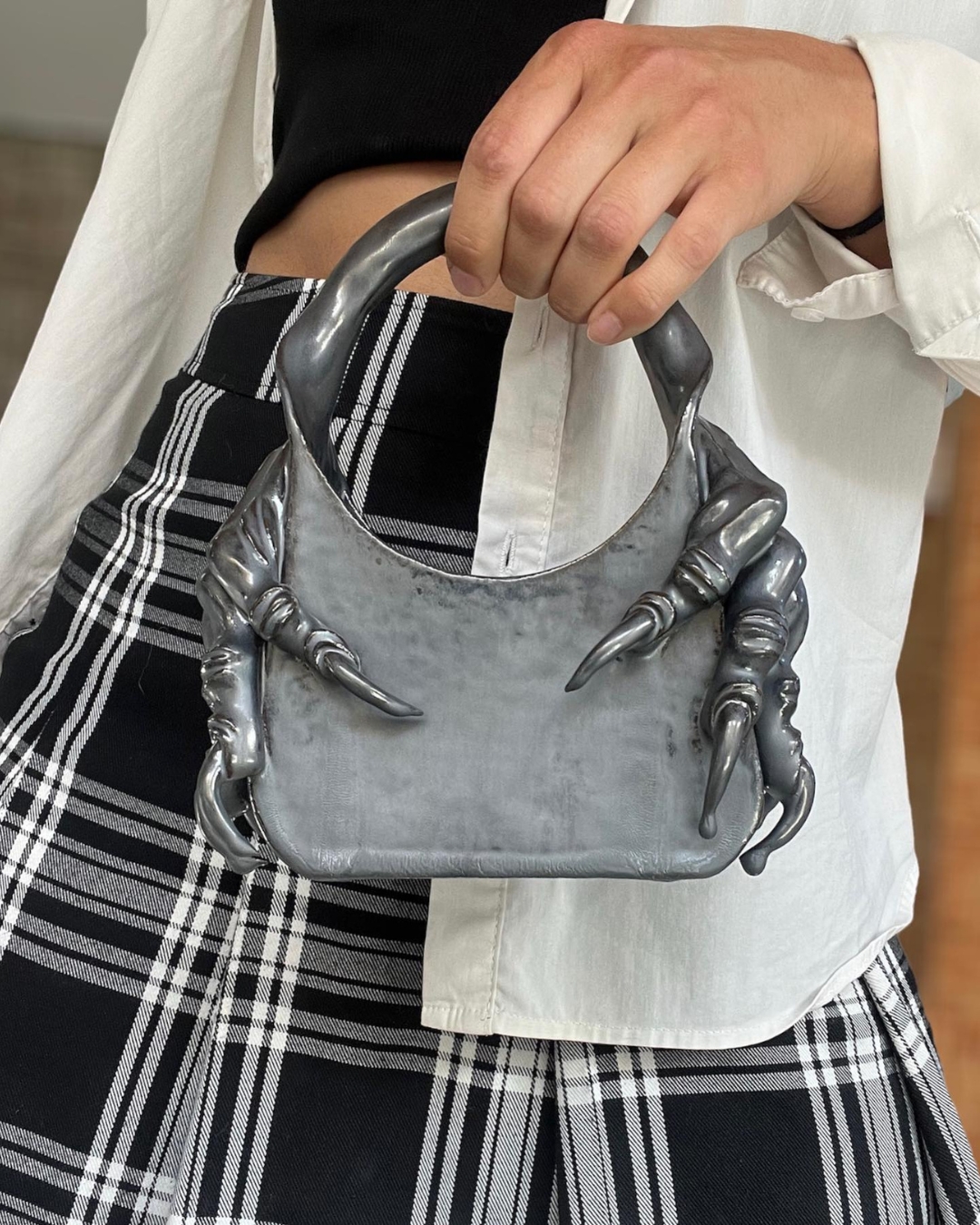 Naomi's work distinctively features the presence of "monstrous hands" that embody a touch of the supernatural – a concoction of the human and the ethereal.
They are characterized by elongated claws, synthesizing various inspirations such as car customization, manga, science fiction, horror films, the rock star image, and ancient myths.
These elements, while rooted in fantasy and terror, convey profound reflections on society, human behavior, scientific advances, and prevailing crises.
Mirroring Society through Myths and Monsters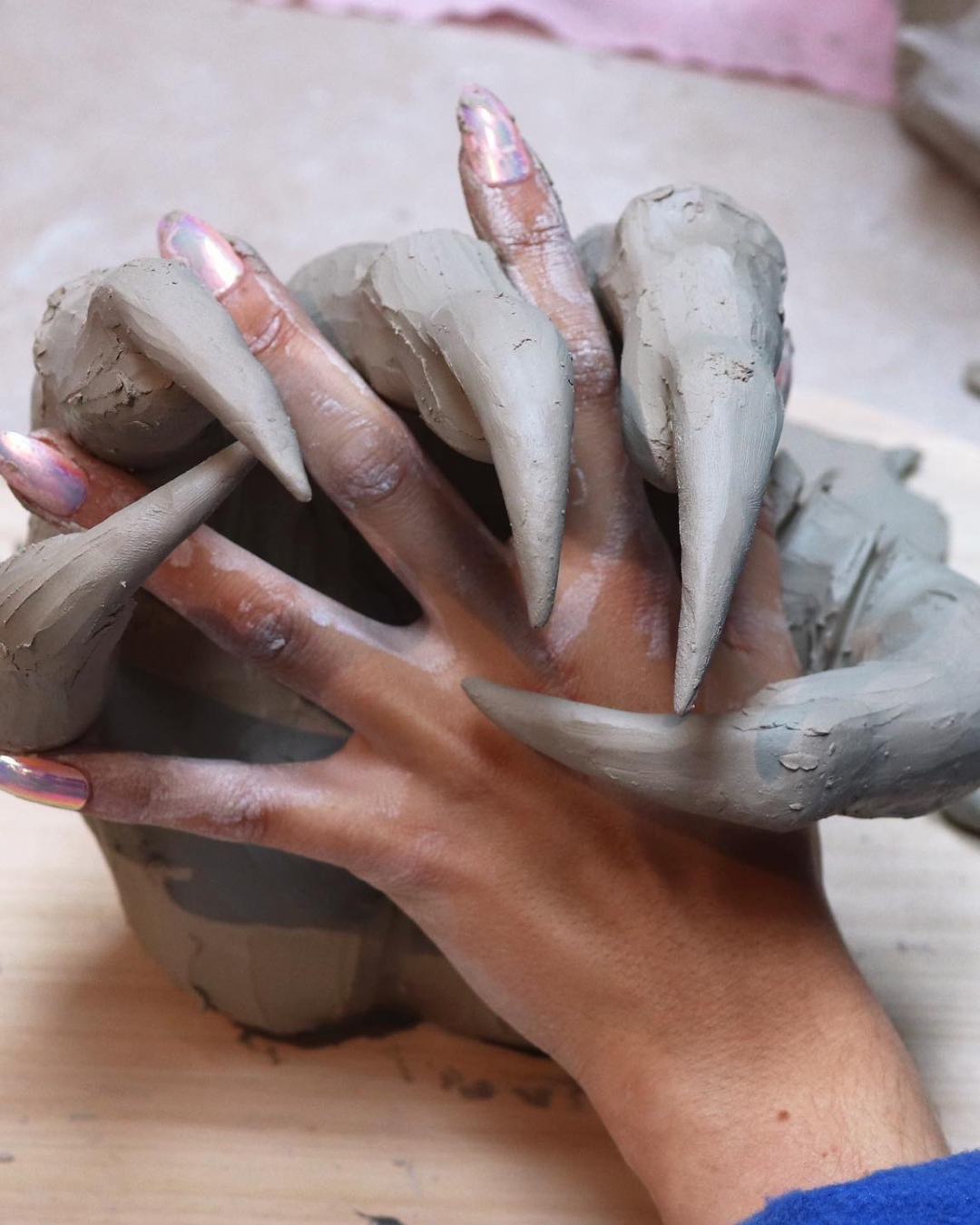 Her art seeks to unravel the complex fabric of human fears and insecurities.
Naomi believes that myths, being replete with monsters, serve as mirrors reflecting our innermost fears and societal tendencies.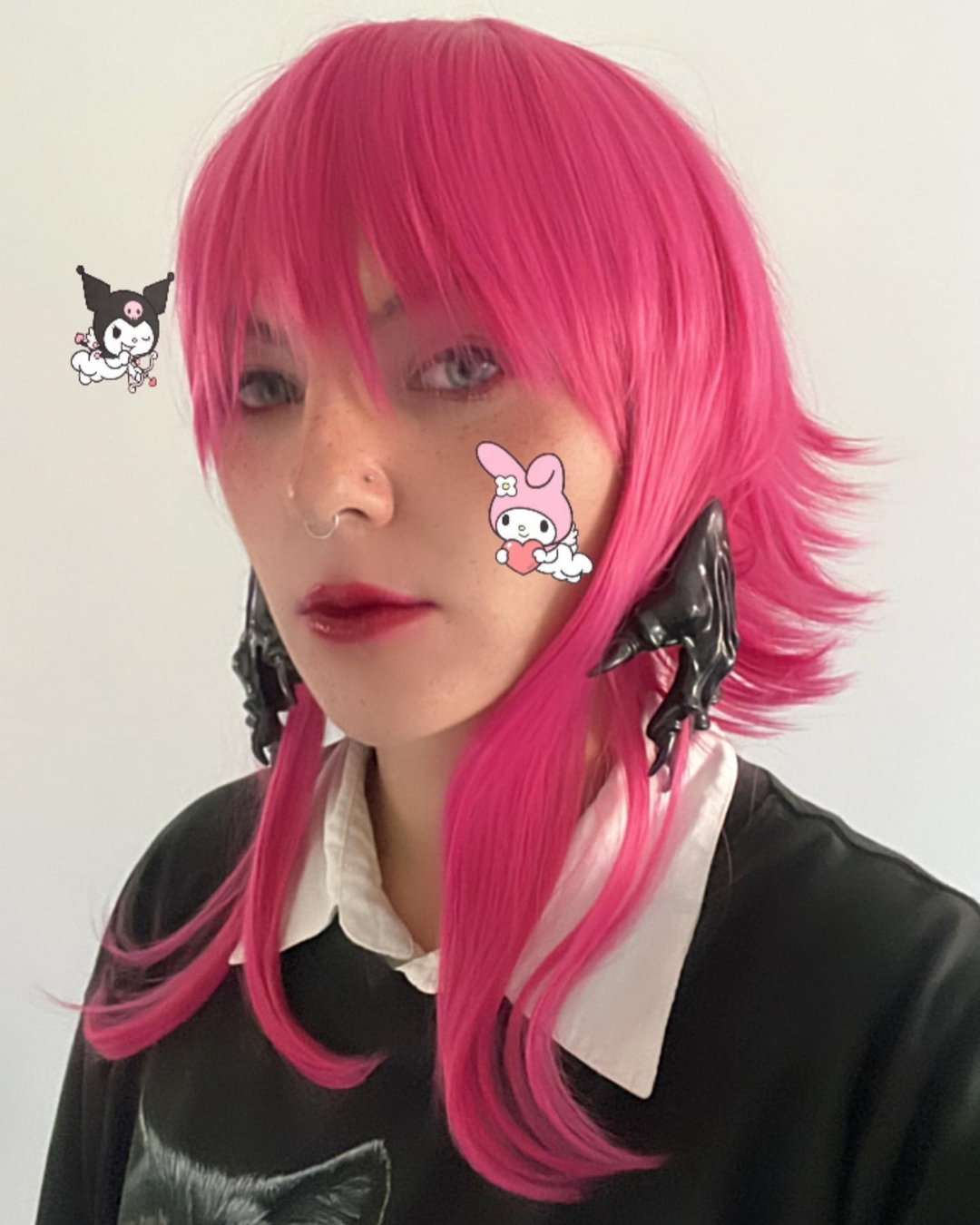 She explains, "Monsters reflect our fears, and horror seeks to evoke fear and insecurity within each of us."
Her pieces, thus, become powerful narratives, intertwining mythology with contemporary reflections on society and human behavior.
Conclusion
In conclusion, Naomi Gilon's remarkable collection offers a thought-provoking exploration of the boundaries between the real and the imagined, society, and mythology.
Her innovative artistic expressions promise a transformative journey through fantasy, terror, and sublime beauty.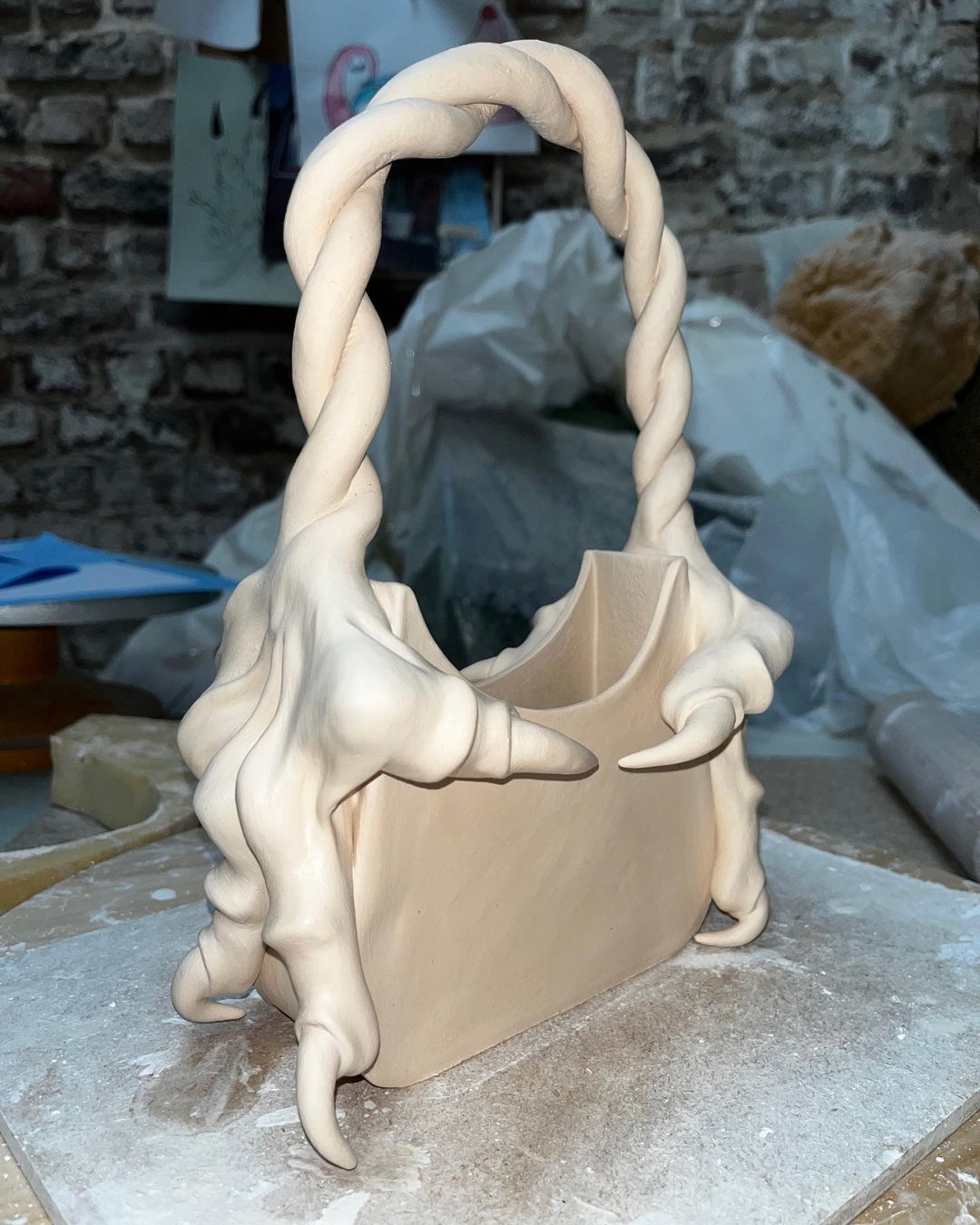 Get our best stuff sent straight to you! Join our WhatsApp Channel.
Meet Post's Author